Once the preserve of experts, geomarketing is gradually opening up to retail business players. From now on, retail decision-makers will have direct access to location intelligence.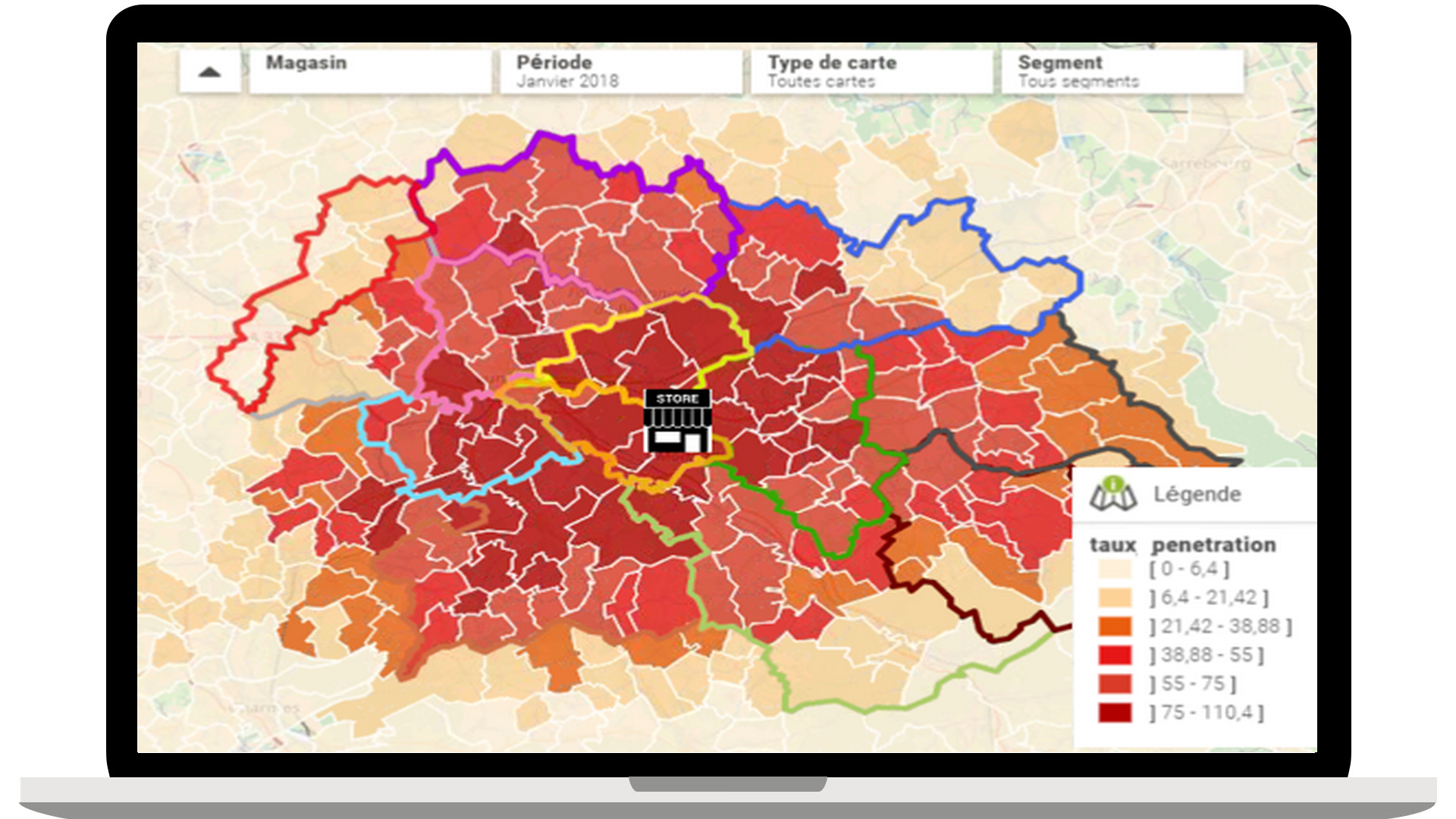 "Location is the new cookie", declared Zac Pinkham, Managing Director of the specialist marketing company Millennial Media recently. In other words, brands can no longer do without the geolocation factor in their marketing strategy. Setting up new shops, localised advertising, targeted campaigns… the possibilities of geomarketing are endless. But nowadays, the advantages of location intelligence go way beyond these subjects.
Location intelligence – a powerful business tool
How many shops do you need to create an effective network? How can you be sure of buying the right premises based on their location? What sort of market share and turnover can you expect? Location intelligence provides practical answers to these questions.
Until recently, retailers had to call on consultation or geomarketing companies for such information. This one-shot approach is potentially long and costly. "The results aren't known for two or three weeks and it costs between 3,000 and 10,000 euro, and even then, the degree of accuracy is often approximate", explains Patrick Desqueyroux, Geomarketing Expert and Product Manager at Galigeo. Therefore, for a network of franchisees, reckoning on about 30 set-ups a year, using these geomarketing experts accounts for a phenomenal cost.
Location intelligence gives power back to the user
Great news! Paired with new sciences such as machine learning or artificial intelligence, location intelligence is turning its back on the expert market and placing itself right in the hands of decision-makers through the use of ergonomic and accessible tools.
Today, software solutions give business users all the strategic information they need at any time and in real time. "Within the space of three minutes, a franchisor can find out if it is a good idea to open a shop in such-and-such a place by assessing its future turnover, cannibalisation rate and even the omni-channel influence (number of Internet clients who come into store)", explains Patrick Desqueyroux. This means we get reliable, instant and valuable predictive analytics at a cost that's three times less on average than hiring a specialist company.
>>> To find out more, discover the Predictive POS solution by Galigeo