Location intelligence supports sales territory
Your market is constantly changing. You have to adapt your organisation and sales sectorisation, almost in real time. To help you on your way, Galigeo offers easy-to-use SaaS with advanced features. Using its software, you can alter your sales territories in a few clicks and achieve the desired performance and balance.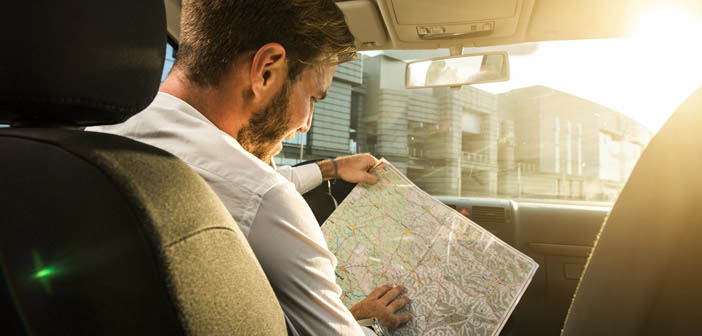 Real-time sectorisation
Alter sales sectors to accommodate new arrivals and leavers within your sales force.
Dynamic sectorisation
Create balanced sectors according to number of clients, turnover and market potential.
Shared information
Access information that everyone can share, from sales admin to sales management.
Management
Monitor and analyse sales performance using dynamic maps.
Scalable solution
Benefit from a solution that can be customised to all your sales processes.
Simple solution
Alter your sales territories in just a few clicks thanks to mapping's user-friendly approach.
Optimising your sales territory to drive your business
The way you share out your sales territory can have a huge impact on your business. Unmotivated or inefficient sales people, underexploited markets, time wasted every day… Managing your prospecting zones has become essential for the survival of any company. Using geographical intelligence and powerful algorithms, Galigeo can help you reach your full potential.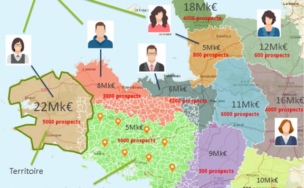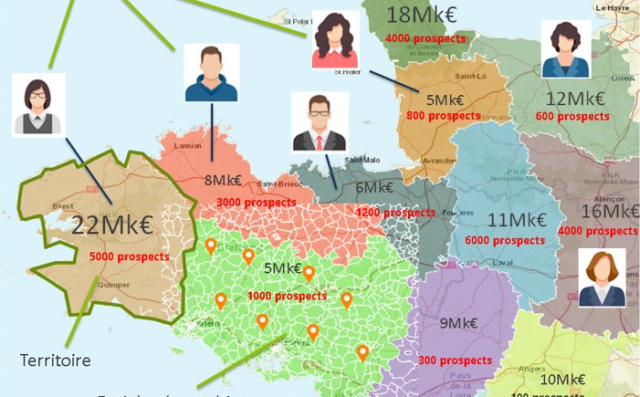 Improve the distribution of your sales force
How can you really understand what's going on in the field and predict the emergence of imbalances in your sales rep territories? A high density of leads could quickly increase the potential of a small territory. Similarly, some larger territories may need sales activities in the field which target clients more closely.
Using location intelligence, you can target and alter your teams' sales sectors in almost real time.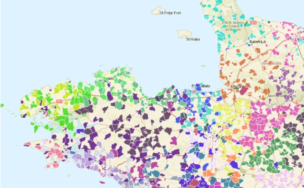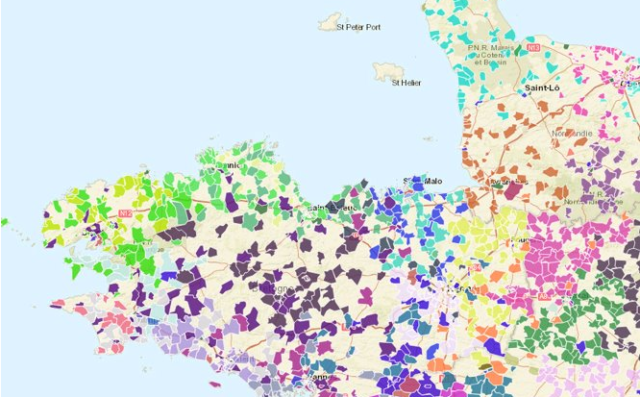 Bring your business data to life
How can you create balanced and streamlined sales territories?
The Galigeo solution is based on maps combined with various business data, such as number of clients, number of leads, turnover for the area, presence of competition and targets to be achieved.
Streamline your sales sectorisation processes
Using business data (from Excel spreadsheets to CRM), sectors are worked out intuitively on interactive maps.
As territories are defined, changed, enlarged or even removed, all indicators are automatically recalculated. This collaborative solution means that sectorisation projects can be set up and shared with the sales force. Thanks to this operational, dynamic approach, simulations can be done in next to no time.
Our solution, your success
Our 100% digital solution comes with a whole host of advantages.
Analysis
You can instantly view the indicators for your territories.
Agility
You can simulate and assess the impact of reorganising your sales force or sales strategy.
Collaboration
You can share territory division with your teams in real time.
Performance
You can improve efficiency with equally balanced sales sectors.
We are here for you
Would you like to know more? Get in touch with us so that together we can find a solution to help you achieve your goals.