Galigeo Location Analytics Platform
Making Businesses move forward with Location Analytics
Galigeo is a powerful, self-service Location Analytics Platform designed to unlock all the potential of Spatial Analysis through Location Data.
So everyone can find operable insights faster, make data-backed decisions and improve business performance.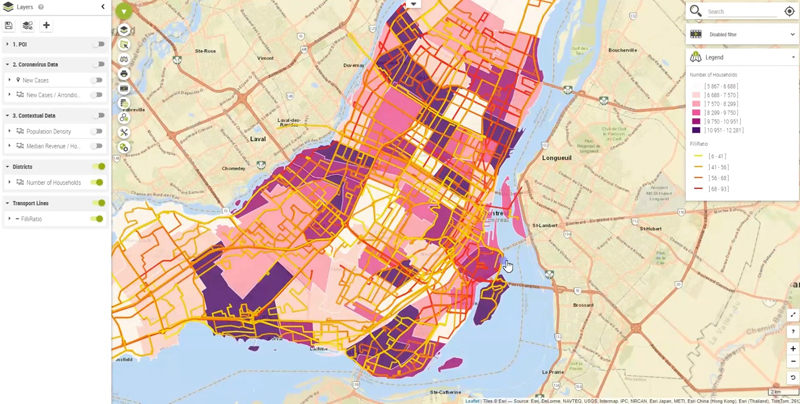 Better decision-making with Location Data and Analytics
Location is mainstream. Any business needs to take advantage of it to stay competitive.
With Galigeo Location Analytics Platform, you can take advantage of the spatial component contained in the data. Create meaningful reports from Location Data, find insights and make the best decisions to improve your performance. Galigeo Location Analytics has been designed to be used by everyone, using any kind of application and on any kind of medium.
Plug-and-Play
No tedious configuration, start leveraging Location Analytics in minutes.
CLOUD or ON-PREMISE
All-In-One
Make advantage of a single-entry point Platform to blend all the data you need, create and share your spatial analyses, and find hidden insights.
Self-Service
Galigeo Location Analytics Platform has been designed to be used by anyone. No prior skill in GIS or geomapping is required to create rich, meaningful spatial analyses.

Data, the driving force behind your performance
Connect to all the data sources relevant for your business and create meaningful analysis reports.
Combine business location data, socio-economical data and mobility data together in a single view to access new depths of insights.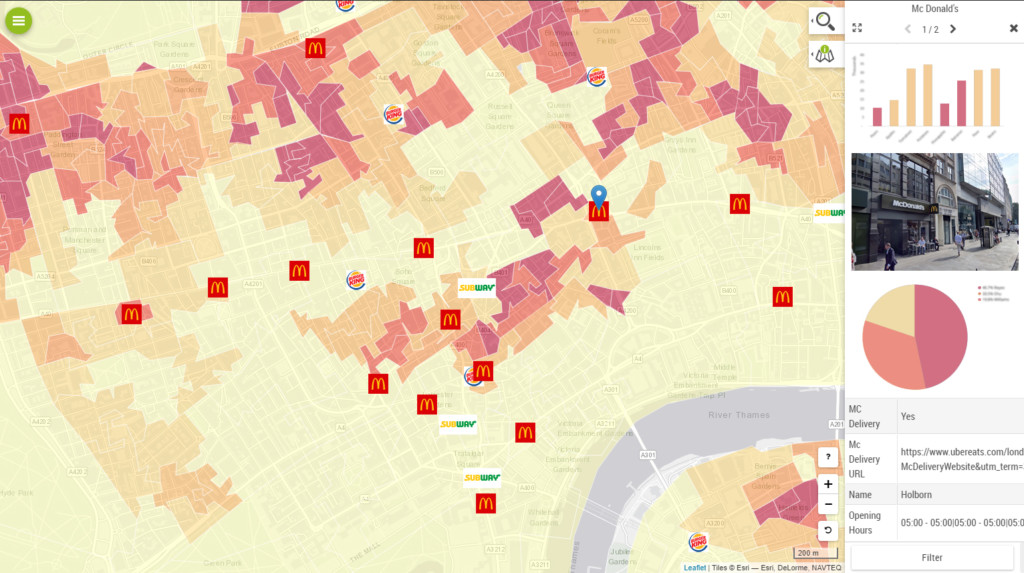 Create, Analyze, Share and Collaborate
Map all your KPIs at any geographical level. From country to street levels, personalize your spatial analysis using a wide choice of options.
Using drag-n-drop, display what matters for you, overlay your layers of information and get new insights.
Share your findings with your team and beyond using a collaborative platform.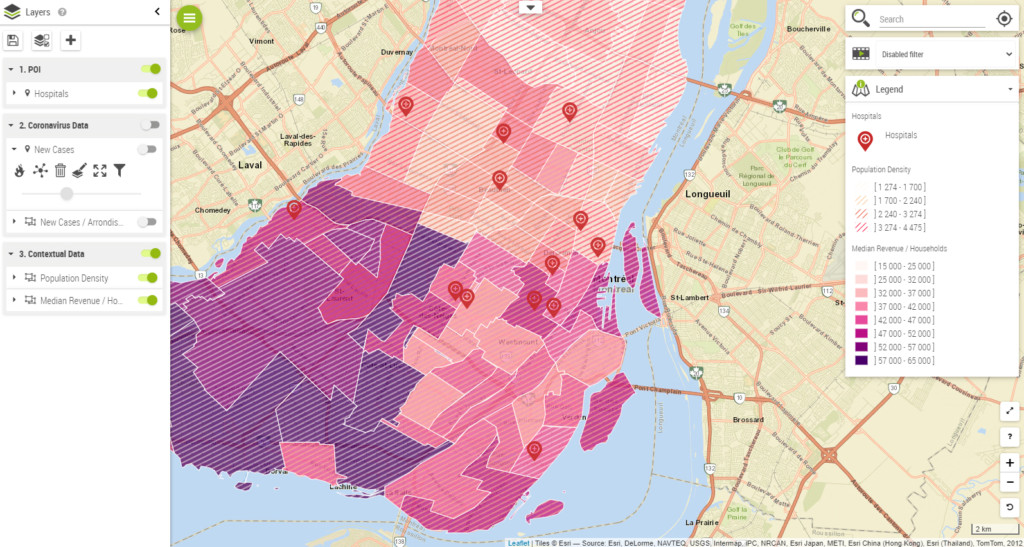 Make well-grounded decisions using Spatial Analysis
Base your decisions on objective and reliable indicators. Activate powerful Location Analytics processing technology bundled for you to truly understand where you are at with your business.
Heatmap and Clusters
Time-series
Geospatial Filters (isodistance, drive-time, …)
Catchment Areas
Territory Management
…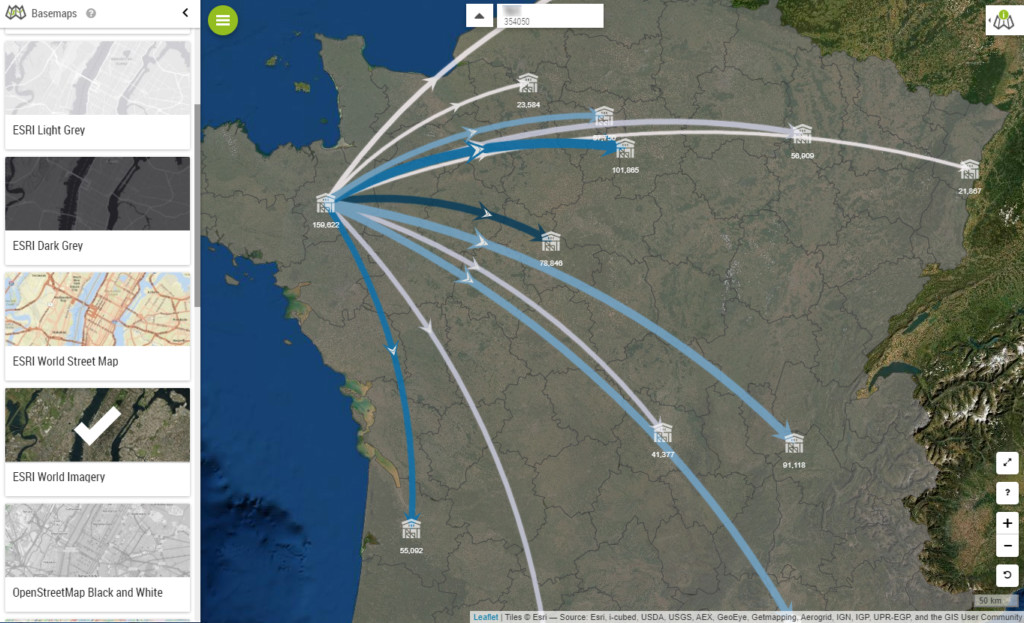 Predict future strategic action
Thanks to powerful algorithms, you can apply predictive models to your spatial analyses in order to predict how your KPIs will change. You can identify the next big trend at a glance and keep one step ahead of changes in your market.
Benefit from a solution accessible to anyone, anywhere
The Galigeo Location Analytics Platform is tailored to your business and technical requirements. Our motto is to provide the best experience to our users. Pick the solution that fits your use-cases.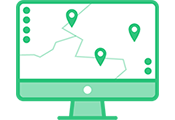 Platform
Create your spatial analyses and map displays with ease directly from your browser. You can then share what you've found with your team thanks to the integrated portal.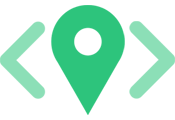 API
Leverage Galigeo Location Analytics technology wherever you want using our low-code API, and focus on improving your business rather than technical development.
Start right now, for free
Get your 15-day free trial and start leveraging Location Analytics
They use Galigeo Location Analytics for Better Decision-making
Our biggest success is helping our customers improve their business performance.
Discover their stories.
Improve your performance with Location Analytics
Still hesitating? Asked for your tailored demo or chat with one of our experts.