Galigeo Location Analytics
Embrace the era of Location Analytics in Business Intelligence
What if you were to give decision‑making a real boost? And what if data analysis could be turned into intuitive dashboards at long last? Discover the power of maps with Galigeo Location Analytics. Using your business intelligence platform, you can create, share and integrate user‑friendly map displays. In just a few clicks, your client and business data will come to life.


Boost decision making with Location Intelligence
Did you know that about 80% of your data includes a geographical dimension?
With the Galigeo Location Analytics platform, you can take advantage of this spatial element to enhance your statistical analysis capabilities. Create relevant map displays and intuitive dashboards, and make the best decisions to improve your performance. Galigeo Location Analytics has been designed to be used by everyone, using any kind of application and on any kind of medium.
Plug‑and‑Play
It's easy to integrate Galigeo Location Analytics – there's no complicated configuration and it can be done on the Cloud or on premises.
All‑In‑One
Benefit from a single platform to create, analyse and share your map displays and spatial analyses.
Self‑Service
Get full advantage as soon as you start to use it. No need to be a geomarketing or business intelligence expert to access intuitive performance indicators.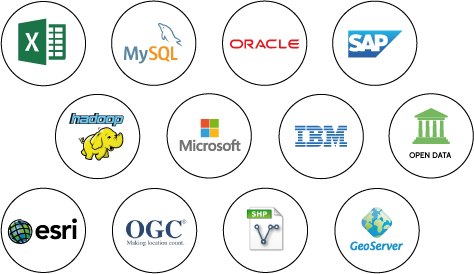 Make data the driving force behind your performance
Access your business data from any source whatsoever and correlate it with contextual information (financial, demographic, etc.) from our catalogue. It will open up a whole new field of BI possibilities.
Create new performance indicators directly from your application, such as your sales territories and target areas.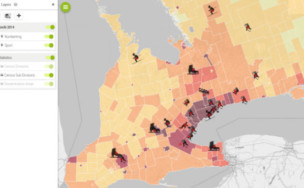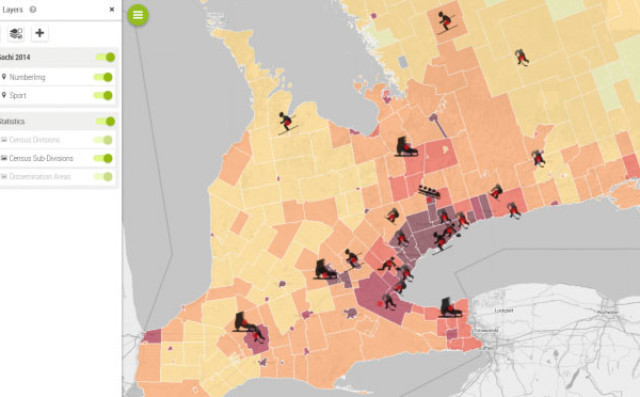 Analyse your indicators with maps
Map your indicators at all geographical levels. From country to street levels, customise the look of your maps using our wide choice of displays, such as heat maps, choropleths (with shaded colours) or pie charts.
In the click of a mouse, display what matters to you, superimpose your various analyses and get new insights.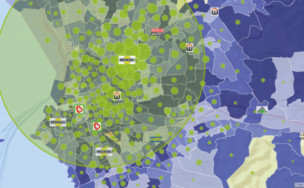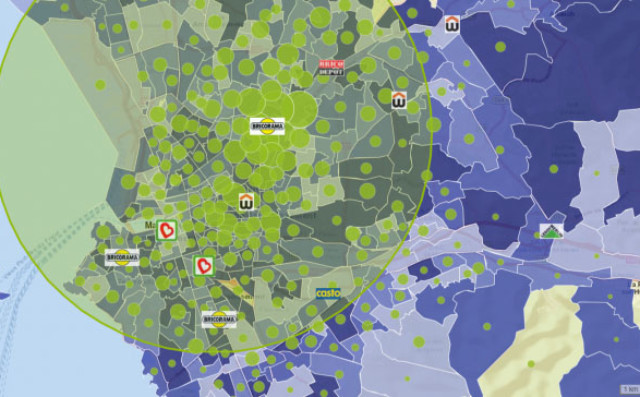 Make well‑grounded decisions
Base your decisions on objective and reliable indicators. Activate powerful big data processing technology to improve your performance.
Spatio‑temporal sequence
Geospatial filters (as the crow flies, journey time, etc.)
Customer catchment areas
Territory management… and much more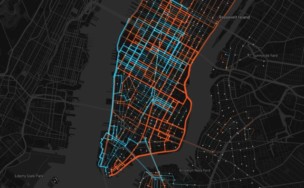 Predict future strategic action
Thanks to powerful algorithms, you can apply predictive models to your spatial analyses in order to predict how your KPIs will change. You can identify the next big trend at a glance and keep one step ahead of changes in your market.
Benefit from a solution accessible to anyone, anywhere
The Galigeo Location Analytics solution is customised to your business and technical requirements. Our goal is to provide the best experience to users. Discover the different options we offer.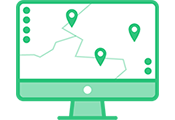 Server
Create your spatial analyses and map displays with ease directly from your browser. You can then share what you've found with your team thanks to the integrated portal.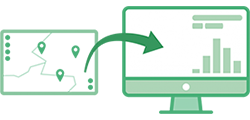 Embedded
Give the apps and software you use every day a boost with all the geospatial business intelligence capabilities of Galigeo Location Analytics, and do it in record time when you use our connectors and APIs.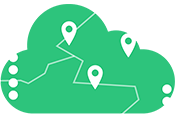 Cloud
Get direct access to all the power and features of the Galigeo Location Analytics platform in SaaS mode.
Using the Galigeo Location Analytics solution for better decision‑making
Read our clients' stories.
Would you like to know more?
Get in touch with us now and our experts will get back to you as soon as possible.