Predictive Location Intelligence
Predictive geomarketing – Analytics – Sales efficiency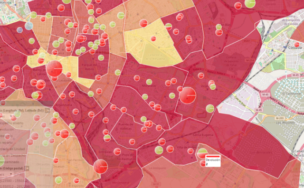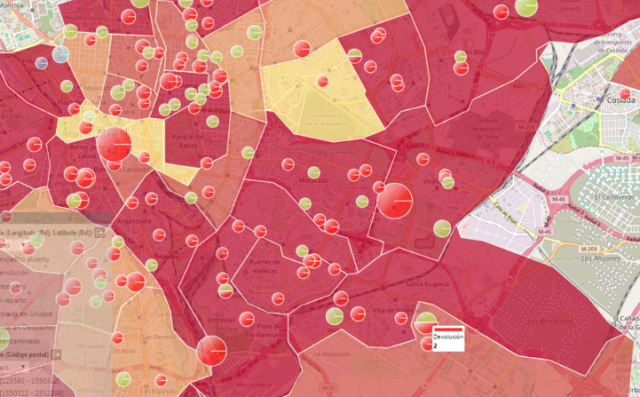 Relevant territorial analysis
What if you could go a whole lot further with mapping? With Galigeo's location intelligence platform, you can exploit the spatial element contained in every bit of data in order to enhance your analysis capabilities. Create relevant map displays, make meaningful geospatial analyses and take all the right decisions to improve your performance.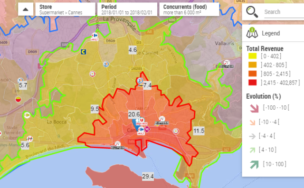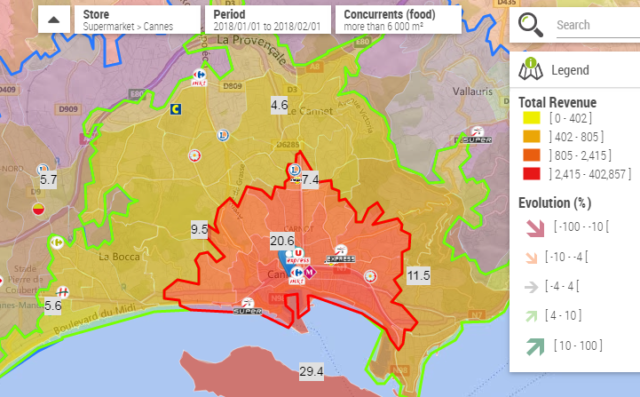 Sales force efficiency out in the field
Galigeo solutions are integrated directly into your CRM. Your sales reps out in the field can use them to view client data on a map and then organise and optimise their sales activities accordingly.
On the management side of things, the geomarketing solution means you can create balanced territories and allocate accounts en masse to the sales reps for those areas.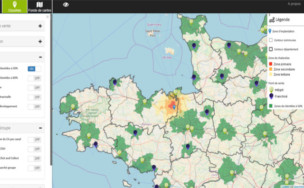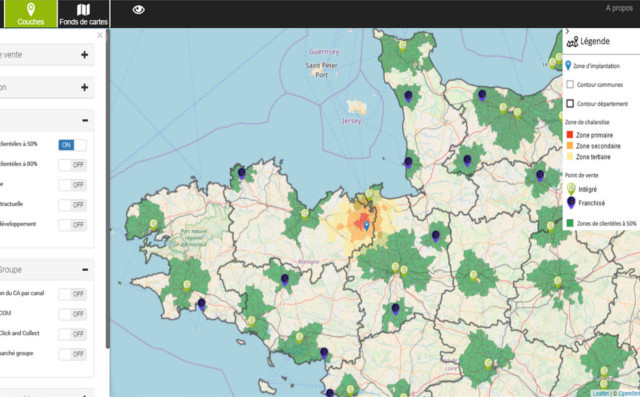 Predictive location intelligence for point-of-sale management
Your Predictive POS solution stimulates the development, management and activities of your point-of-sale (POS) networks. Harnessing the power of location intelligence and predictive modelling, you make better decisions and improve the performance of your points of sale.
Galigeo offers a comprehensive solution of location intelligence applications tailored to company requirements
Easy to use
Galigeo applications are accessible from users' everyday environment.
Plug and Play
Solutions can be quickly configured and rolled out in all types of organisations.
100 % Compliant
Data stays in your environment and you stay in charge.
Mobile Ready
Generated maps can be used at any time, on a desktop or mobile alike.
Success stories
They put their trust in us.
Latest posts
Our Location Intelligence Blog