Embedded Location Intelligence
Give your apps and tools a boost with location intelligence
Harness the power of maps and location intelligence directly into your everyday tools. Make geographical data analysis your best asset for performance, using map displays embedded in your existing applications.
The power of maps where you need it most
Integrate geospatial technology into the software and apps that your employees already use every day.
Break free from time‑consuming development or costly integration: make Galigeo Embedded Location Intelligence work for you wherever you are, thanks to native connectors or an API.
Planning, visualisation, analysis or creating an analogy… you can represent your data on a map in a few clicks and then make better decisions to boost your performance.
A solution tailored to your analytical needs
Use our off‑the‑shelf connectors or build your own with ease.
Galigeo API
A low‑code API that's easy to use so you can quickly create your own connectors.
The advantages of embedded location intelligence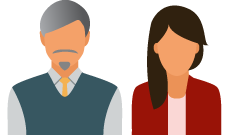 For integrators and IT teams
Faster roll‑outs
Don't waste time developing a solution that's difficult to maintain.
Transparent integration
Keep your own processes without having to roll out a new application.
Improved ownership
Give your users new, state‑of‑the‑art features in their existing applications.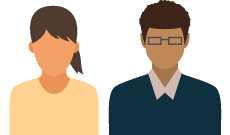 For business users
Added value from day 1
Benefit from a self‑service interface without the need to start over with a new product.
Improved user experience
Access new spatial functions in a just a click.
Quicker decisions
Speed up decision‑making with an objective display linked to location intelligence.
From theory to reality
Discover how we integrated the power of spatial analysis into Microsoft Sharepoint in less than an hour using the Galigeo API.
Taking advantage of Galigeo's capabilities from their business solutions
They improved their business and analytical solutions using location intelligence and are reaping the rewards. Read their stories.
Need help getting started?
Our experts are on hand to discuss your projects with you and answer all your questions. So, what are you waiting for?