Insurance Companies
Driving performance in Insurance with Location Data & Analytics
With a rise of natural disasters, constantly evolving demographics and a race to more accurately correlate premiums to risk, Insurance companies have a lot of challenges ahead.
Using Location Data combined to Analytics, Insurers can lift up all of these challenges, leading to proactivity, an improved quality of service, and a better understanding of their market to offer more accurate offerings.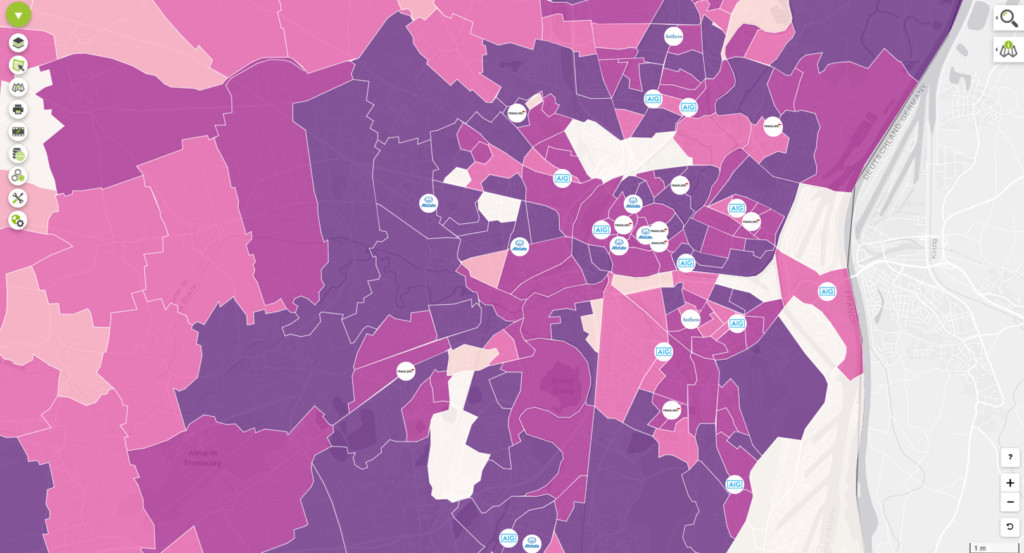 Geomarketing
Efficient network and better customer behavior understanding
With Location Analytics, Insurers can merge into a single consolidated view their network, competitor networks as well as their customer and assets locations.
By correlating all their data with socio-economical data, they can detect white spaces, identify agencies cannibalizing each other, and better understand customer behaviors to adapt their offer.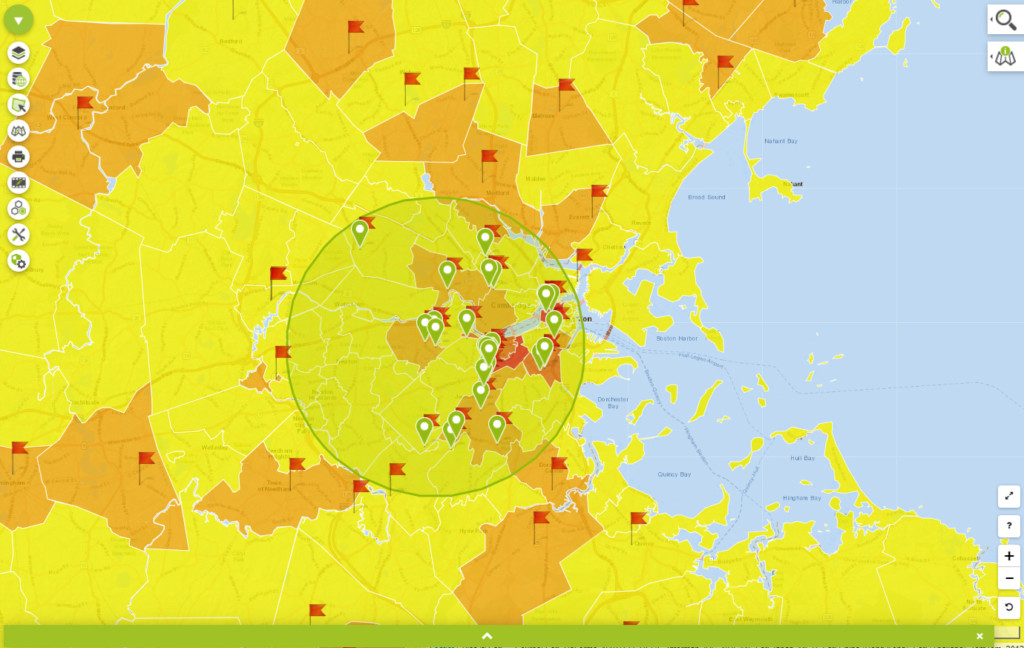 Analytics
Efficient claims ranking and fraud detection
Insurance fraud is estimated at $80 billion annually.
Location Analytics helps Insurance companies to identify false claims and fraud, by detecting suspicious location-based behavior.
With more precise insights faster, insurers can flag claims for further investigation, and better rank the remaining ones.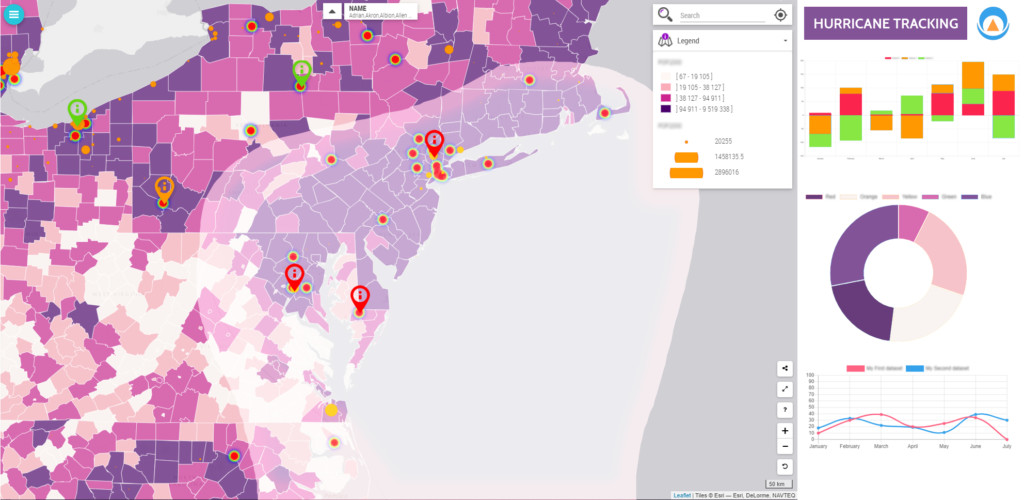 Operational
Alleviating natural disaster consequences
Insurers leverage Location Analytics to better estimate natural disasters consequences.
By correlating hurricane predicted paths with their customer and assets locations, insurance companies are able to send precautionary instructions to move assets for example, budget futures costs accurately and rank claims more efficiently.
It results in an greatly improved quality of service before, during and after such events.
Galigeo Location Analytics is a powerful, self-service platform to help Insurers answering all their business use-cases.
It is designed to be used by anyone, across the whole entreprise.
Efficient
Create new analysis report in seconds and work with your big data to discover new insights
Self-service
Anyone can create, visualize, analyze their location data in a self-service fashion, without being an expert.
Collaborative
Leverage the platform in collaborative mode to share your discoveries with your team
Harness all the potential of Location Analytics and start making a difference