Setting up a store within 30 minutes of every French person – that was the ambition the Darty group set itself in 2015. And it has far exceeded that goal today thanks to predictive modelling and location intelligence.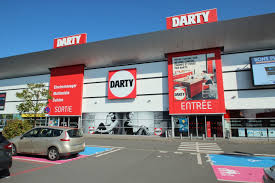 How can you optimise, analyse and forecast the performance of your point of sale network throughout the country? Networks, franchisees and even independent shops now have the ability to easily identify good performance in a way that can be understood and therefore replicated. Here's an example of how it's done.
Optimising store presence and profitability
Behind Darty's ambition to extend its network throughout the whole of France, several challenges emerged, as Michel Fleys, Darty's Director of Development points out. "There are actually two challenges in one. On the one hand, we need to set up a tight network throughout the country and, on the other, we have to ensure that each location is profitable by minimising cannibalisation with existing stores", he explains.
With this in mind, location intelligence allowed France's leading domestic appliance retailer to identify practical solutions. The tool put in place by Darty and Galigeo could detect over-performing stores and come up with solutions, such as setting up a corner within hypermarkets to maximise footfall.
To give another example, to optimise the performance of stores located in less populated areas, the tool can advise setting up certain communications operations. These include a coupon campaign, encouraging people to buy in store, rather than on line, and even organising private events with discounts for all visitors. A wealth of operations that managers can obviously control with a click of a mouse using the tool.
Smart national coverage… and results
Today, the Darty group has far exceeded the goals it set, as one store in the brand opens every week. In the space of 18 months, the size of the network has doubled. Smart national coverage has been possible thanks to predictive solutions. These super-slick tools can come up with a solution within a few minutes, compared with an average two or three weeks if a manager calls on the services of a geomarketing company. Another advantage, and not one to be sniffed at, are its highly reliable results: "In our case, the margin of error on the forecast turnover is less than 5%. This figure can be as high as 20% when using geomarketing companies", Michel Fleys points out. In the race for relevant information for rapid decision-making, independent access to tools in real time becomes essential to make all the difference.
What's more, the advantages of predictive modelling open up new analytical possibilities and opportunities for growth across all channels, from physical points of sale to online retail, from click and collect to drive-thru. And it's all really transparent and easy to use too.