Discover What's New
Galigeo G19.5
Helping our users to focus on their business challenges in an intuitive way has always been our priority when developing products.
Get started right now with the new features of Galigeo G19.5, and make your business life easier.
Scroll down to discover what's new in G19.5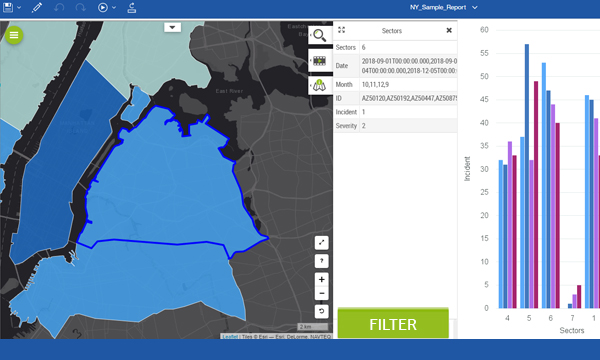 Interactions
Create bidirectional interactions between maps and the rest of the report
Bidirectionality is finally there!
You can now easily configure interactions between maps and the other report components, such as graphics or tables – with minimum configuration.
Select data from the map by clicking or using a selection tool, and get your charts and tables filtered with the selected data.
Works with SAP Web Intelligence 4.2 SP3+ and IBM Cognos 11+.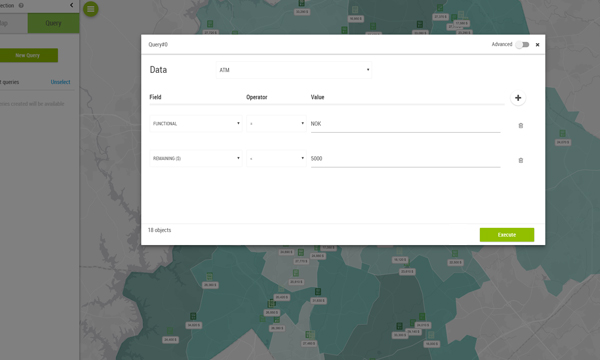 Data
Easily manipulate data, using the Smart Query Builder
A map can let you combine a dozen of datasources in the same place, to create meaningful views of how your business is evolving in its real life context.
But manipulate that much data can become complicated, how to simply filter and extract them with what is relevant for you?
The brand new Smart Query Builder is the answer!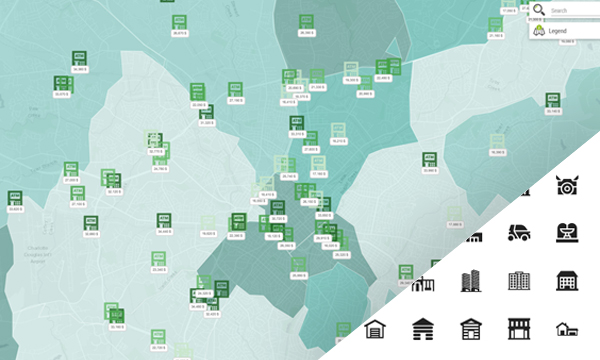 Thematics
Benefit from a renewed symbol list – or import your own
Creating layers of information that display something meaningful is important.
If you are visualizing shops on a map, you might want to display them as "shops", not just circles. Or same for your competitors, you want to see their logos.
We have reworked the way of using and importing symbols, and now support vector symbols.
And if you don't want to import your own symbols, just use one among the hundred of icons we provide.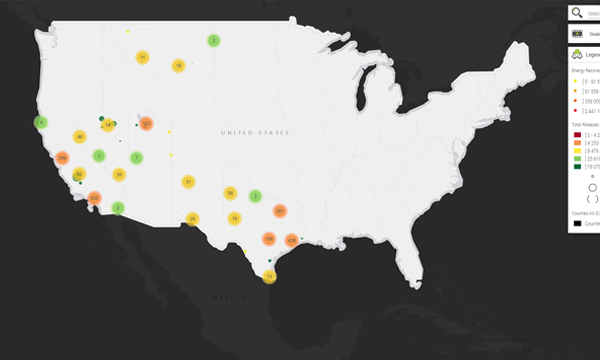 Print
Map Cropping
Often, you work on data located in a specific place: a states, a region, a county, a city, … and do not want to see any of its surroundings, to be able to really focus on what matters.
Use the brand new Map Cropping feature, and hide what's not relevant – even when you print!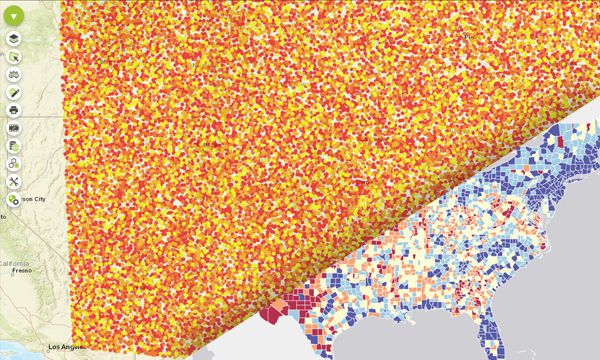 Performance
More data, less time waiting
As usual, we have worked on improving the performance, to reduce loading time and increase the time you spend focusing on finding trends and insights.
Thanks to our brand new technology, displaying data on the map is now faster, even if there are many of them!
And more to discover
Reworked clustering algorithm
Export the result of a selection to Excel or Shapefile
Create custom roles
Reworked SQL Query Builder
Distance and areas measurement options
Import shapefile in self-service mode
Better handling of labels to avoid visual collision
And many more…
Which products will be available in G19.5 version?
Galigeo Stand-Alone (also known as Galigeo Enterprise)
Galigeo For SAP Web Intelligence (4.2 SP3+)
Galigeo For IBM Cognos (11+)
Galigeo API