Discover what's new
Galigeo G19
Already available!
Focusing on the business challenges faced by our users has always been our priority when developing our products.
This is why with this new version, we have completely rethought the way of leveraging the data, whether they are geographic, operational or exogenous, so that users can manipulate them with ease, to create and share their cartographic analysis in a simple and intuitive fashion.
Scroll down to discover more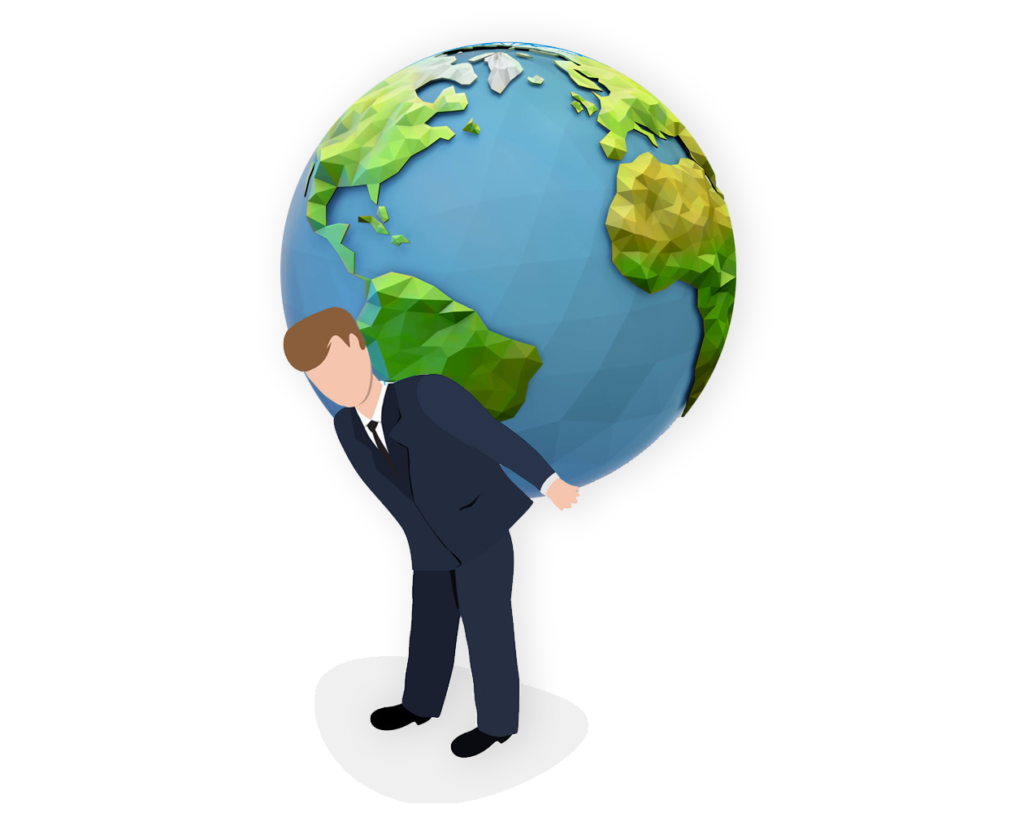 Map Manager
The power of GIS dedicated to your Analytics
Stop paying dearly for your GIS server just to publish your map services.
Galigeo now embed its own GIS server, and manage a catalog of layers and geographic services from multiple sources: Shapefile, ESRI, WMS, WFS, PostGIS, Oracle, …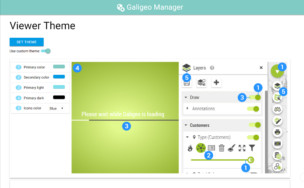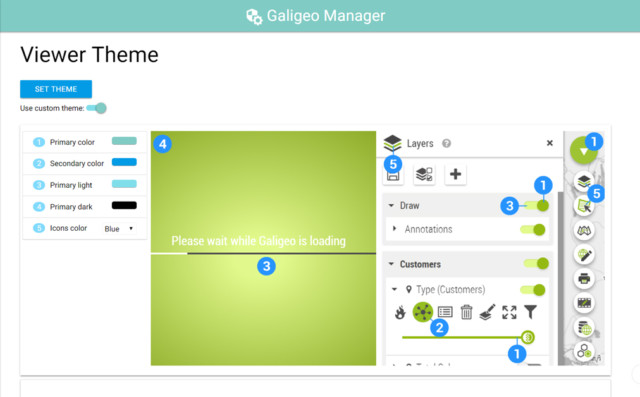 Theme Manager
A product that literally looks like your business
You can now personalize the way the Galigeo UI looks like, to better stick with your corporate graphic charter for example.
This customization, done from a simple and intuitive interface, helps to improve the adoption of the product thanks to a better visual integration.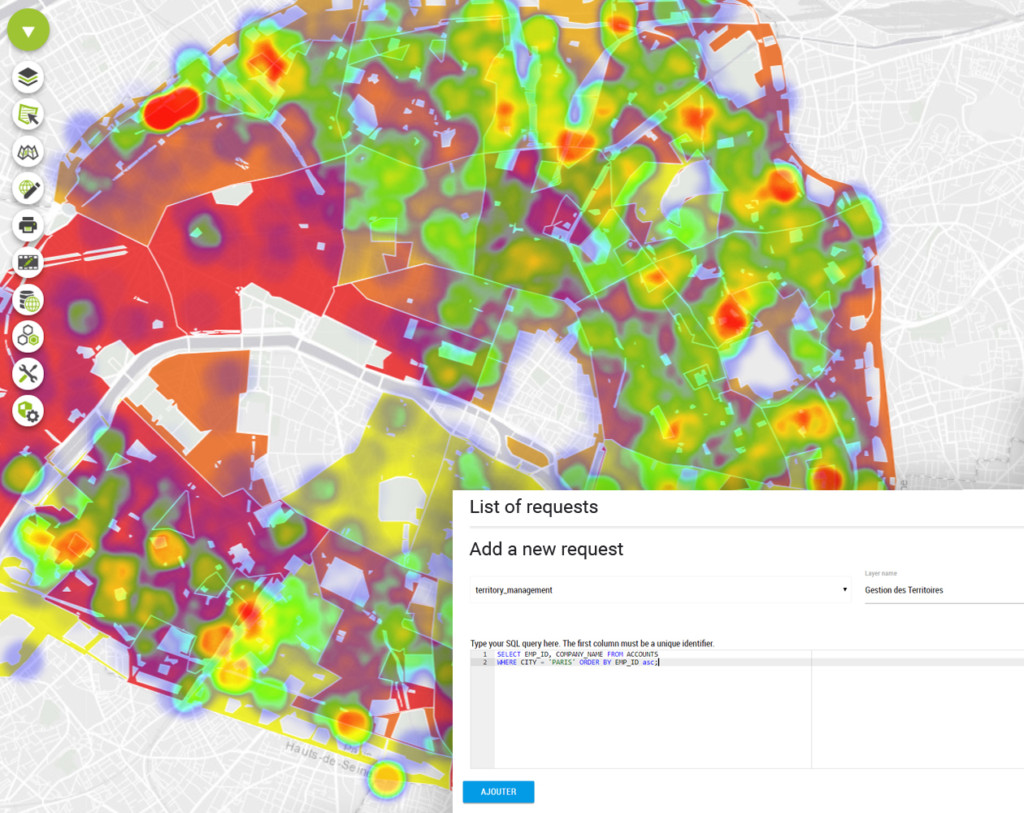 Query Builder
Get data directly from your Oracle and PostGres/PostGIS databases
A simple but complete access to your geographic data is essential make sure your analysis are relevant.
You can now connect directly to your databases through our intuitive interface, then type your SQL queries while being guided by syntax highlighting in order to get the right geographic data to drive your analysis.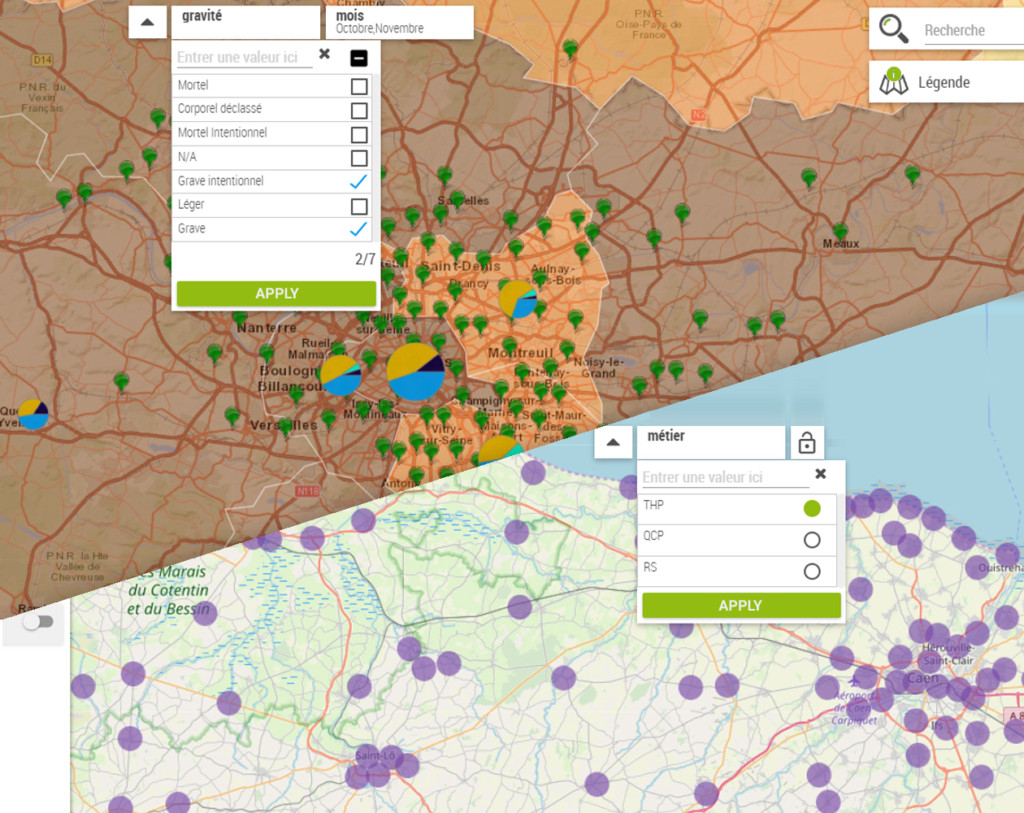 New Built-in Filters
Filter your data as easily as in Excel
If you are using our solution integrated within SAP, IBM or through our API, you will now benefit from the ability to add filters directly on the map, as it was already possible to do in our stand-alone product.
Add filters with ease based on any data source (BI, Excel, …)
Select the type of your filters and benefit from an integrated text search
Choose to filter one or more data sources per set filter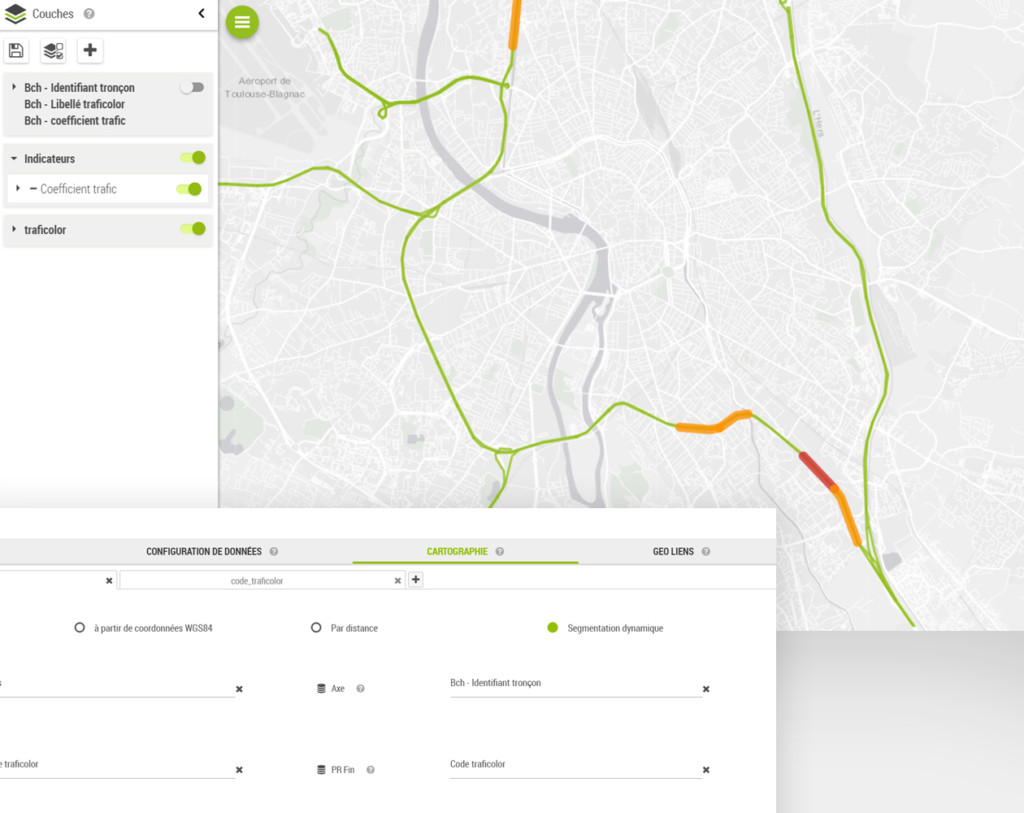 Dynamic Segmentation
Locate your objects from a network of lines
Create and manage dynamic segmentation analysis on linear networks, such as roads, railways, pipelines, … without having to modify your data structure.
* Available as an option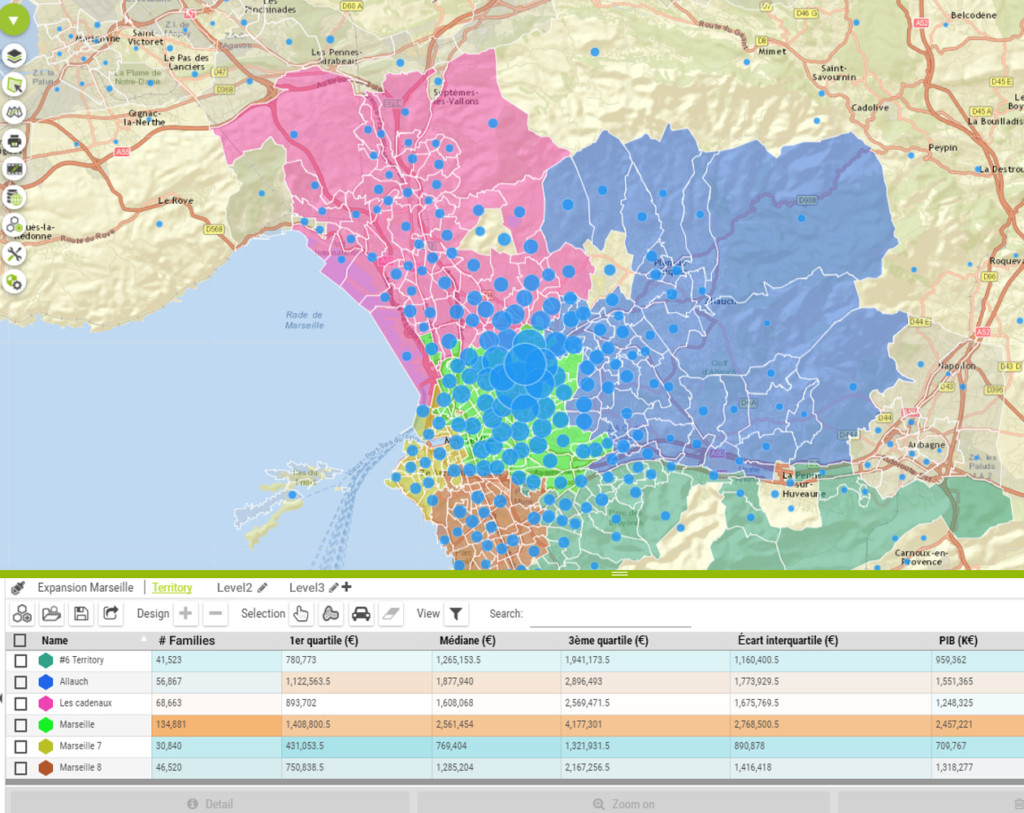 Territory Manager
Create and manage your territories in a simpler and more intuitive way
We continually try to make our products always easier to use.
That's why we have rethink the way to create sectorization and catchment area projects, to make it faster and more intuitive.
Users can also now define a hierarchy directly during the project creation to avoid having to create it manually afterwards.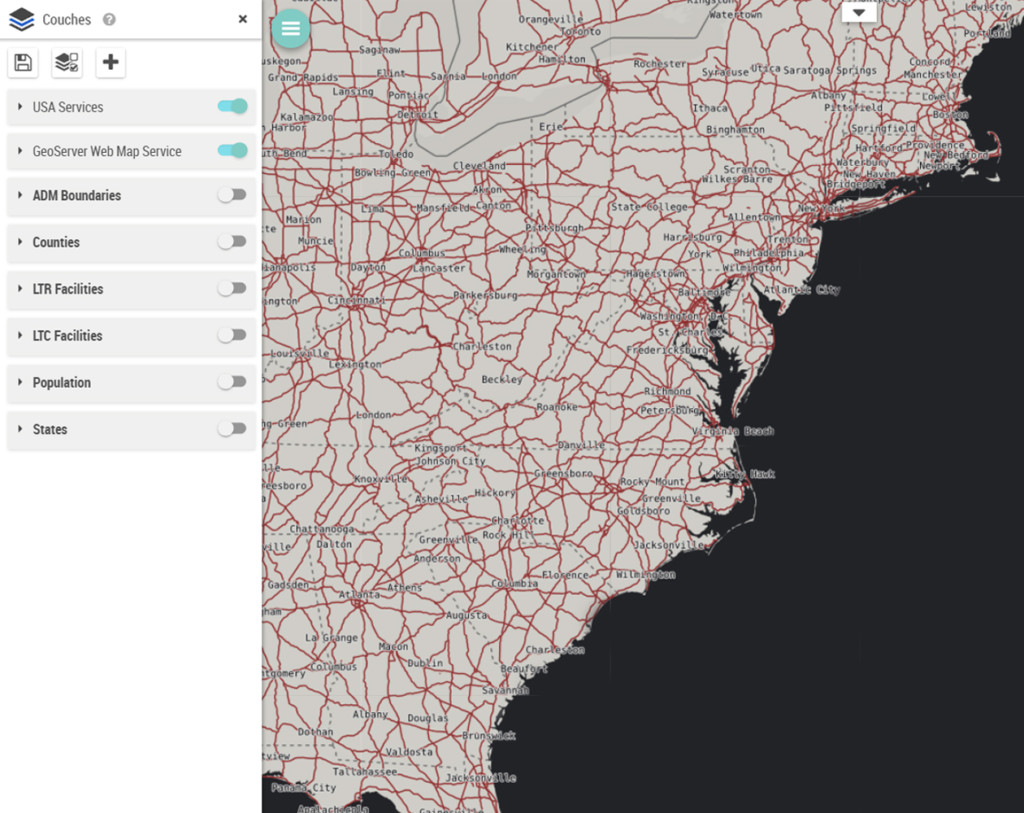 Improvements & Performance
Improved User Experience for Better Adoption
We have optimized the way Galigeo maps are brought up to the users by reducing their load time by 30-40%, and avoiding unwanted reloads that could occur in SAP and IBM environments, or through our API.
So you can spend more time focusing on your analysis.
What else?
Meaningful features that meet our user needs
Annotations – Annotations are now by default private by user
Territory Manager – Undo/Redo capabilities have been added
UX – Open or closed state of the widgets (search, legend, time series)
is preserved when the map is refreshed
Data – Added an aggregation operator «Count »
Thematics – Added the possibility to create bivariate thematic (Beta)
IBM Cognos – Support of version 11.0.13
Migrating from ESRI Maps for IBM Cognos to Galigeo G19 is recommended
SAP BO – Support of versions 4.2 SP5 et SP6
Which products will benefit from this release?
Galigeo Location Analytics (also known as Galigeo Entreprise)
Galigeo For WebIntelligence (BO 4.2 SP3 or superior)
Galigeo For IBM Cognos Analytics 11
Galigeo API
Why upgrading to Galigeo G19 is recommended
You leverage the latest features
You get all patches and fixes
You benefit from faster support