Galigeo For SAP Lumira Designer
Power your business applications with Location Intelligence
Galigeo For SAP Lumira Designer is a powerful Location Intelligence solution, that help to empower business users by delivering out-of-the-box powerful features within their business applications.
It offers a wide range of spatial features, all configurable and accessible in one click, so the business users can leverage them in a self-service fashion.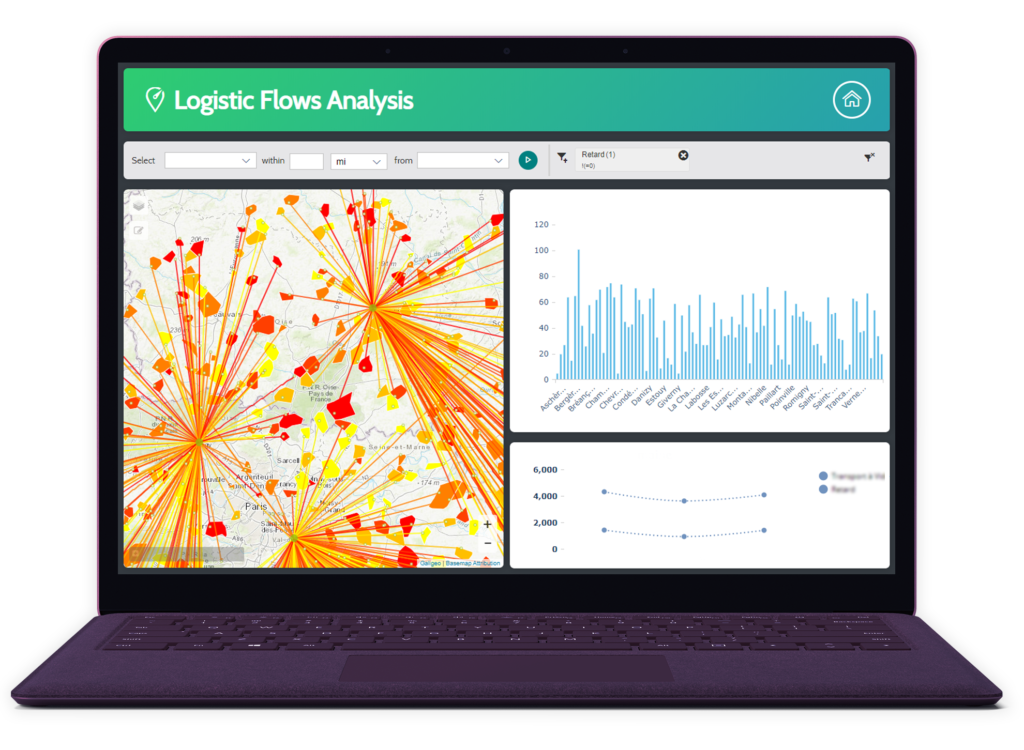 The most efficient solution to enhance business apps with Location Intelligence
Works everywhere
Users can consume maps and do their analysis from their laptop, their tablet or their smartphone.
Powerful
Add thousands of data in few seconds then manipulate and analyse them in an agile way.
Customisable
Create your own behaviors when users make actions on the map and create business-driven workflows within your apps.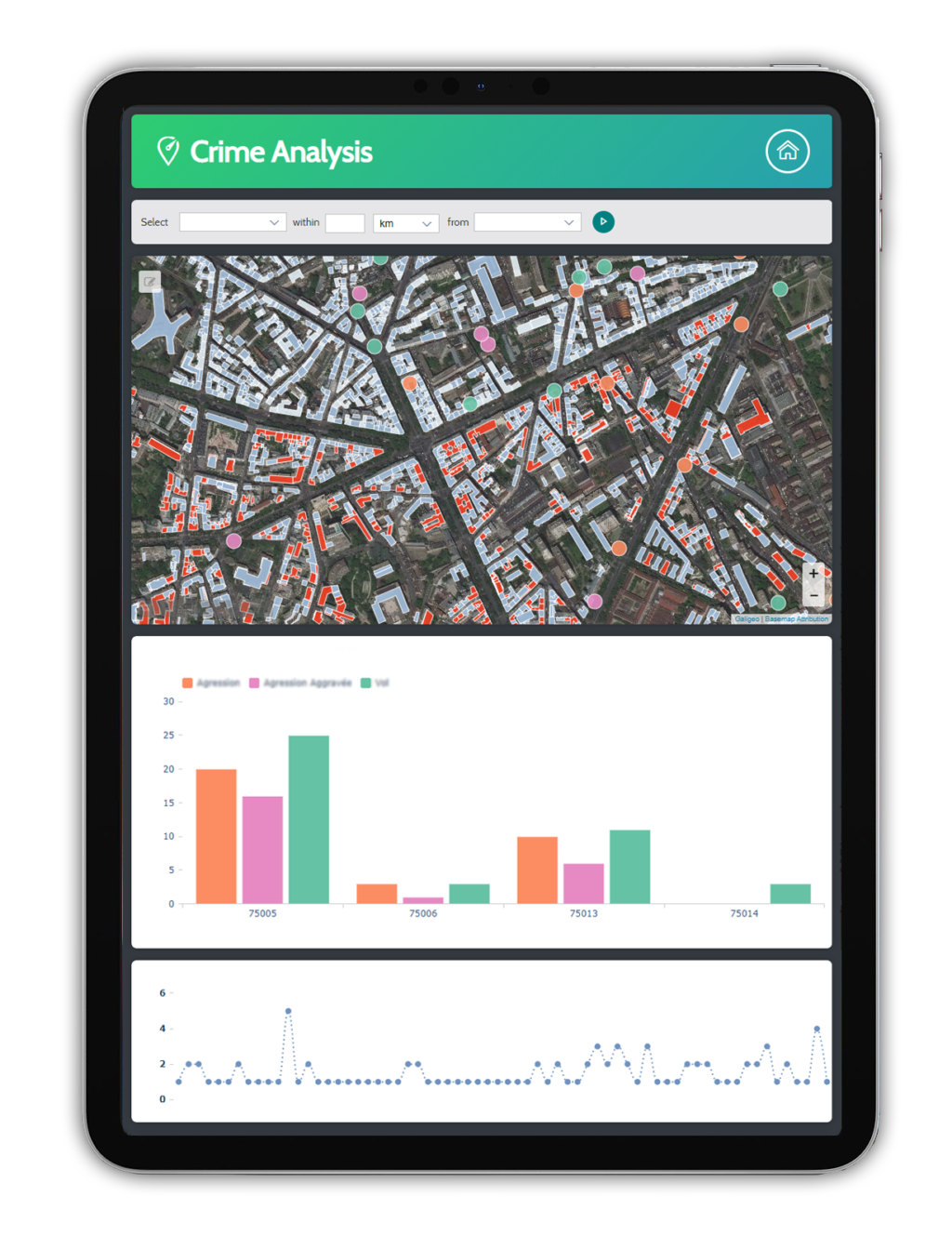 Empowering business users with Location Intelligence right at the heart of their business apps
Create compelling geoviews of your data in no-time and use them everywhere, by harnessing all the potential of Galigeo For Lumira Designer.
Galigeo For Lumira Designer lets you design maps and create custom actions to drive your app behavior the way business users want it to behave.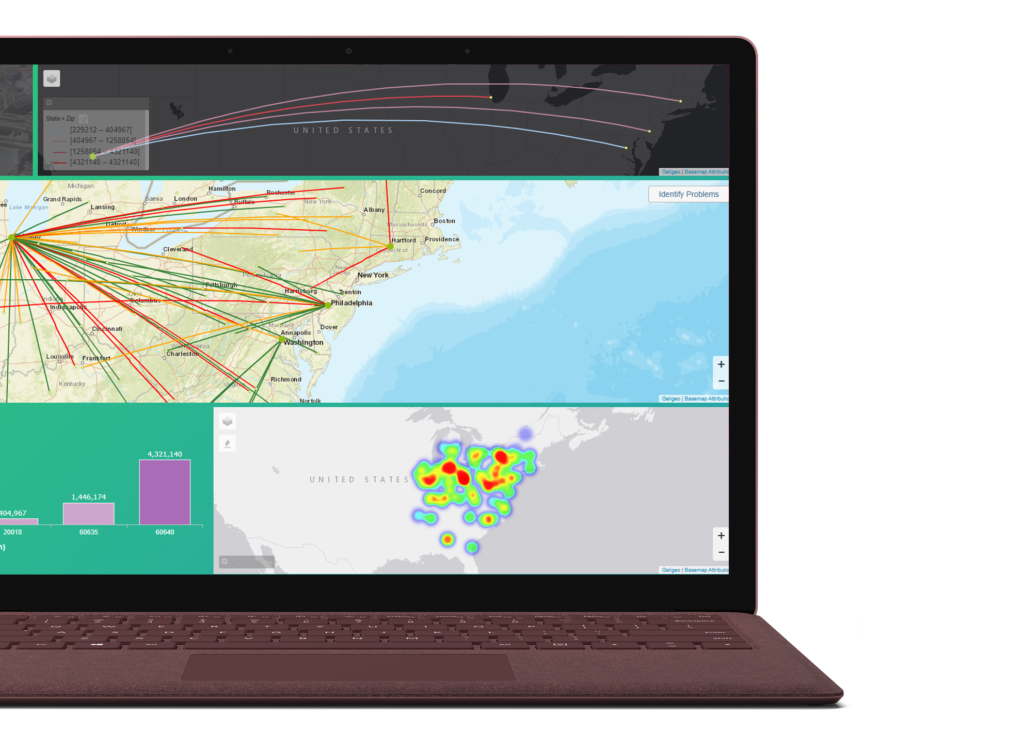 All the features you need to create awesome maps!
In order to help designers build meaningful applications embedding Location Intelligence in a short amount of time, Galigeo For Lumira Designer offers a wide set of spatial features out-of-the-box, so users can focus on finding insights.
Connect to your ESRI ArcGIS Server or ESRI ArcGIS Online to get geodata from it
Import static geodata files like Shapefile or GeoJSON
Pick from hundreds of options to personalize your layers of information : size, color, shape, …
Control the behaviors of how users interact with the maps using scripting methods
Extract and filter data based on spatial criteria, like distance or drive-time
Create advanced visualisation, like heatmap, clusters or flows
…
Start right now
Get on board and start enhancing your business applications and reports with Location Intelligence, and give your users new creative ways to find the insights they seek.
Or want to learn more before trying it out? Get in touch with one of our experts.