Carrefour aims to boost retail performance with its catchment area software
Carrefour, France's leading supermarket group, has climbed to sixth in the world in its sector in terms of turnover.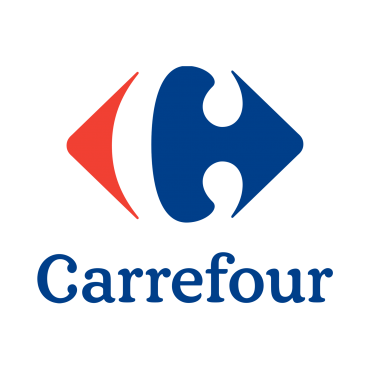 Improving performance monitoring and managing development
Moving beyond buyer behaviour analysis, Carrefour aims to improve performance monitoring for its retail outlets. With more up-to-date catchment area software, the brand hopes to optimise management of its development strategy and the provision of services to stores, such as its local communication tools.
« The solution used in the past had reached its limits. Our geomarketing tools were limited in function and difficult to share. We were immediately won over by the solution that Galigeo suggested », explained Francis Rivière, Head of Geomarketing at Carrefour.
Improving customer knowledge
Equipped with Galigeo catchment area software, Carrefour carries out set-up and market analyses with numerous KPIs, such as competition, market penetration rate, cannibalisation, customer loyalty and footfall.
Displaying data spatially on maps helps to identify hidden trends, customer relations and buyer behaviour, and opens the way for all sorts of in-depth marketing analyses. And all this helps to improve customer knowledge and catchment area management.
Putting development on the right track
Both a decision-making tool for Carrefour and local support for regional management, the tool allows store opening information from countries to be questioned. Risk of cannibalisation, network organisation, demographic data… the software provides clear and accurate visualisation of future set-up challenges.
Targeting flyer distribution with catchment area software
In many countries, distribution of unaddressed leaflets is still a vital communication resource for a store in its catchment area. Geotargeting with appropriate socio-demographic data and tools for predicting campaign ROI are just what store managers expect these days. And it all plays a part in boosting performance.
About Carrefour
Carrefour was founded in 1959 in Annecy, France and by 1963, it had pioneered the concept of the hypermarket. Its stores can now be found in Europe, South America and Asia, as well as in other parts of the world in the form of local partnerships. In all, the Group has over 12,500 physical retail outlets to its name in all types of retail distribution, from supermarkets to convenience stores to cash and carries.
Benefits
#Set-up simulation
Fast, automated market research in over ten countries
A decision-making tool for daily opening of retail outlets
#Local communication
15% reduction in the cost of unaddressed leaflet distribution
20% increase in revenue from billboard campaigns
Geofencing optimisation especially on social networks
#Intuitive and #Collaborative
A tool for all company departments:
Development department
Communications department
Financial controller
Store manager or management team
Marketing expert
Would you like to know more?
Get in touch with us now and our experts will get back to you as soon as possible.