The US market continues to be a strategic challenge for many companies. In the quest for this Holy Grail, companies must adapt their entire sales strategy. Here are some keys to success for sales sectorisation in particular.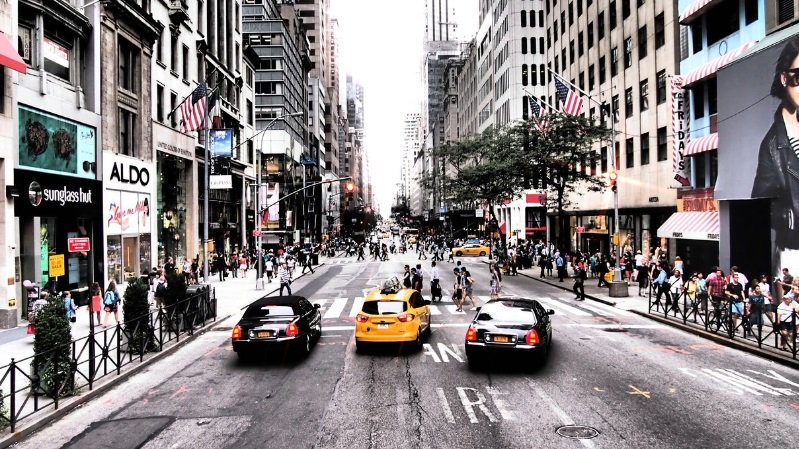 According to consultancy firm SalesWay, sound sales sectorisation can increase profitability by 12%[1] , so the results are clearly worth the effort. What is the key to success then? Adopting tools that foster a proactive sales approach, such as location intelligence software. But, where do you start when you step foot in a new market? And do the same rules apply?
US market: what you need to know
On the other side of the Atlantic, other business practices come to light which stem from a very different relationship with time. In the United States, punctuality and commitment to honouring deadlines are even more critical than in Europe. As proof of this, US business language is littered with terms that cut right to the chase, such as 'speed to deliver' and 'minute manager'. Assisting in quick decision-making, location intelligence tools come to the rescue of companies thanks to better sales sectorisation. Companies are therefore better positioned in the huge territory that is North America. And ultimately, they can offer shorter deadlines to best meet the needs of US clients who are naturally rather impatient.
What's more, there is a whole host of small details that must be sorted before launching in North America. "A common mistake is thinking that French methods can be used in the USA. There is a real culture shock to overcome. Adjustments have to be made to the content of slides in a presentation and the content of a website, to give just two examples", explained Aymeric Vigneras, consultant and entrepreneur, in an interview in L'Express magazine.
Another point to bear in mind: flexibility is a buzzword in the land of Uncle Sam. Faced with fierce competition from start-ups in Silicon Valley, companies must be able to adapt their offering, business proposition and deadlines. Vendors need to be extremely flexible with their clients. And this is a real balancing act when it comes to organising sales routes; that is where powerful tools come to their assistance.
Displaying and cross-referencing data at the click of a mouse
With location intelligence tools, you can display a multitude of data directly on a map and then adapt to the constraints in real time. "If salespeople are present in all states, you can define an area of operation and understand the potential of each customer catchment area or sales territory. All this data is calculated instantly. And by cross-referencing data, you are adopting a proactive approach", explained Ganaël Jatteau, Technical Expert at Galigeo.
>>> To find out more, please download our white paper 'Sales-force optimisation – A location analytics perspective'
In just one click, location intelligence tools tell you if some under- or over-invested sectors are causing an imbalance that affects the bottom line, allowing you to act accordingly. And you can do all this without calling on the services of a consultancy firm, always a complicated business in a new market. This makes salespeople working in the field particularly independent, as well as generating substantial savings.
[1] Figure given for the pharmaceutical industry. Source: Marketing SalesWay.