SNCF uses predictive analytics to ensure transport safety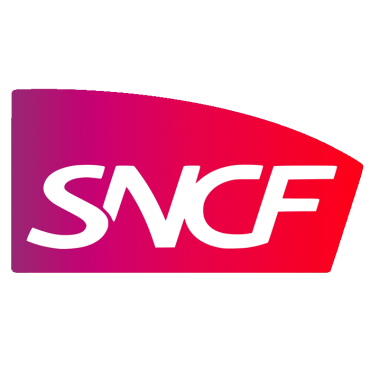 SNCF Security: ensuring quality service without increasing costs
An upsurge in anti-social behaviour and assaults as well as wilful damage and theft of equipment has a major impact on quality of service and budget for companies like French railway operator, SNCF. Faced with this situation, the SNCF Security division strives to watch over the entire network day and night, using surveillance equipment and teams on the ground.
But how do they know where to place their surveillance cameras or where to send their teams out on patrol so that their operations have a real effect. Monitoring hundreds of thousands of kilometres of track, tens of thousands of pieces of equipment and millions of square metres of railway station space is no easy task.
And that is exactly why SNCF Security put its trust in the Galigeo geospatial business intelligence platform to optimise decision-making and tackle the problem.
Real-time recording of incidents and monitoring of equipment inventory
Thanks to location intelligence, SNCF Security can locate every incident and find out the condition of its equipment in real time. All this information assists in faster, targeted intervention.
The various types of malicious act are recorded on maps. By cross-referencing them with other data (sociological, demographic, meteorological, etc.), it is possible to study their development over the weeks in order to identify precisely which areas are at risk.
With these spatial analyses, SNCF Security not only becomes more responsive, but it has a better idea of where to send security patrols and even where to fit new cameras, for example.
Proactive management of incidents thanks to predictive analytics
The big challenge lies in the ability to intervene before incidents happen. Galigeo's geospatial business intelligence platform enables the security department to predict geographical areas where the next incidents might occur, based on in-depth analysis of existing and recorded data. They now have a much better idea of where to position teams and equipment. Last year, this new approach resulted in a 7% reduction in copper cable theft.
7 % reduction in copper cable theft thanks to location intelligence.
And for greater flexibility, SNCF Security has opted to integrate the Galigeo solution into its IBM Cognos reporting tools. The interface also generates full reports which are then shared with all the various teams via a common portal. The unit now has a 360-degree business intelligence platform at its disposal.
Benefits
#Optimization
Real-time record of malicious acts and monitoring of surveillance equipment inventory
Improved response to incidents
#Efficiency
Predictive identification of risk areas
More effective security patrols and deployment of surveillance equipment
Would you like to know more?
Get in touch with us now and our experts will get back to you as soon as possible.